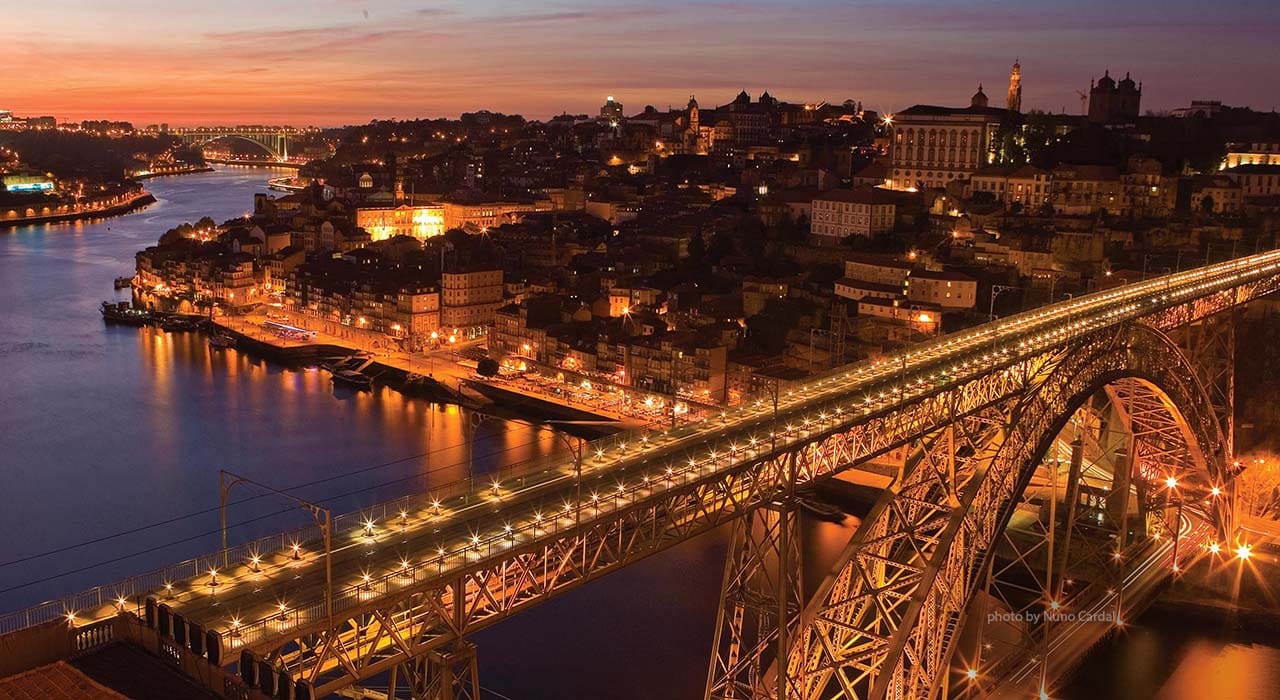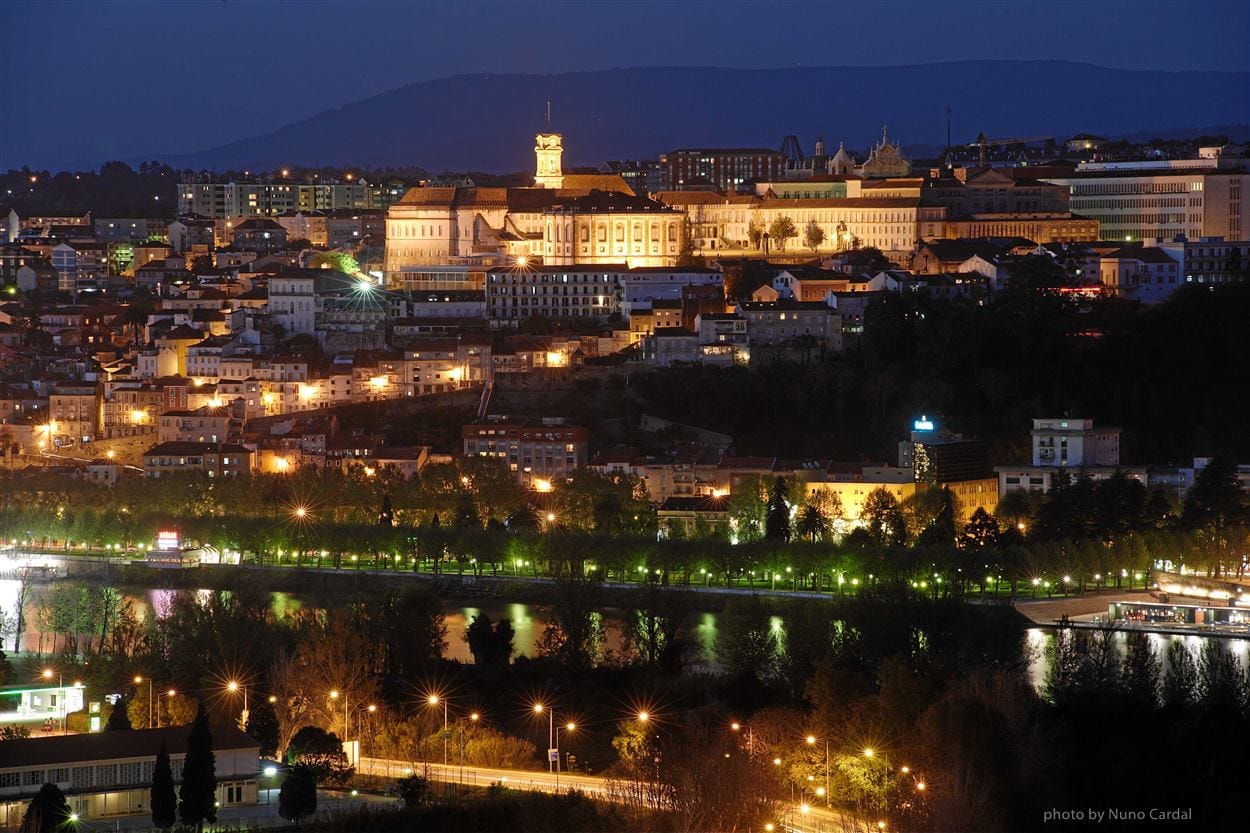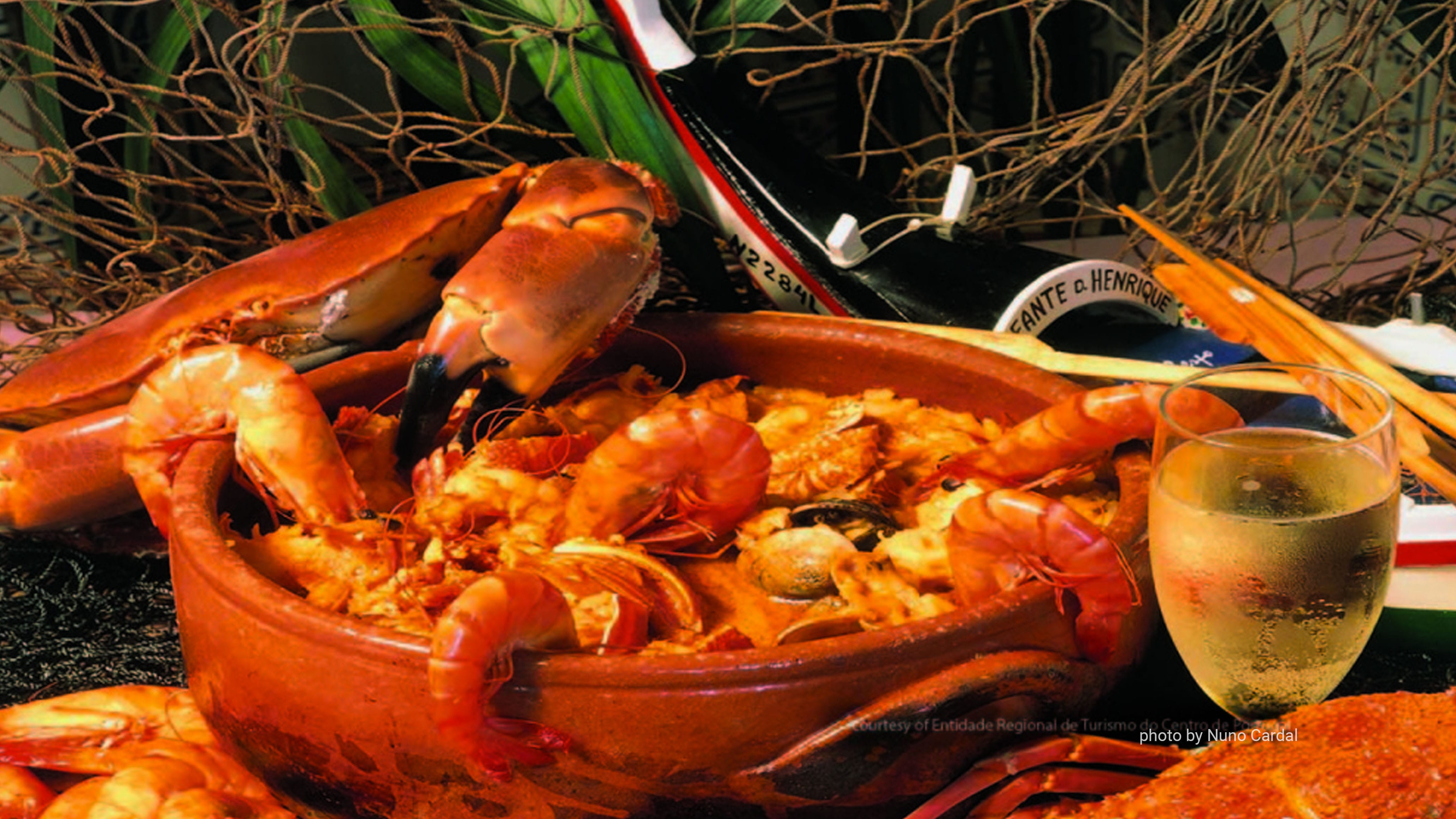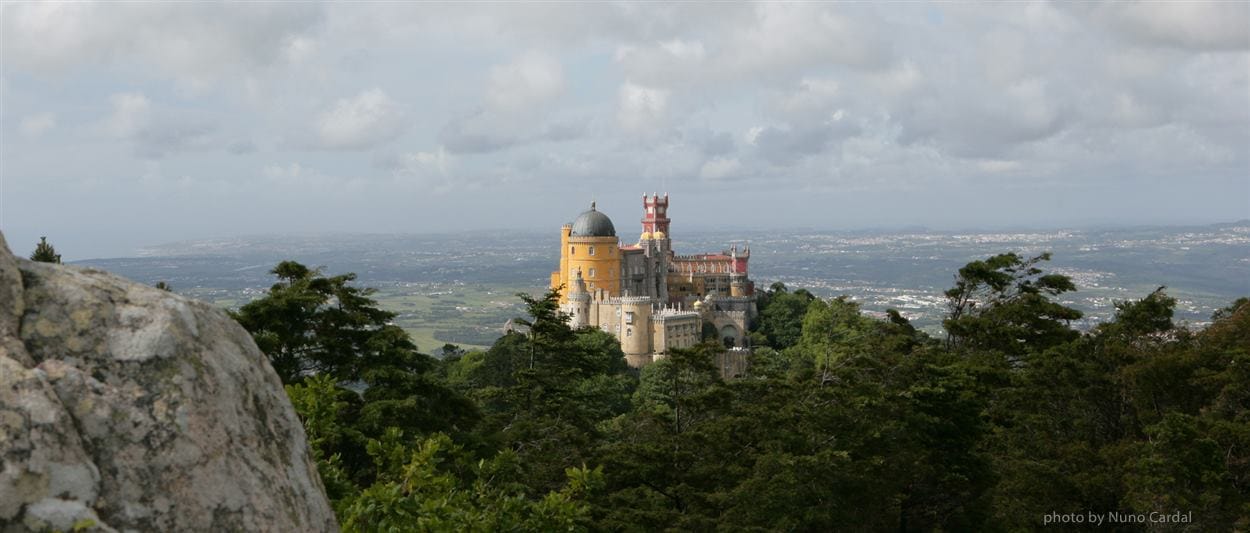 PORTUGAL IN A WEEK PRIVATE TOUR
1-2 persons 3,770€ total in a sedan
3 or more, upon inquiry
Travel to Portugal in One Week
In Europe's balcony overlooking the Atlantic.
Ancient cities, World Heritage sites, medieval towns, fishing villages, endless vineyards, excellent gastronomy, cathedrals, romantic palaces, great weather, beaches, coves and of course... amazing hosts.
Day 1 - Start in the North: Porto, a World Heritage city, is originated in the Roman Empire as a trading port named Portus Cale – often noted as the origin of the name "Portugal". Today a World Heritage city, Porto shares its modern day name with its world famous commodity, Port Wine. You can still see the flat boat barges filled with grape barrels transported down river to the cellars. This merry city is fun to enjoy on foot , on the river or from a tasting room.
The best way to soak the energy of this vibrant city is walking through the alleys and narrow streets, starting uptown in Clérigos Tower, from here, it's an easy walk downhill. We will visit monuments and neighborhoods, including St. Bento Train Station covered in tiles, XII century Cathedral ending close to the river where everybody enjoys their Port Wine. This is only a sample of things to do in Porto...
Overnight in Porto
Day 2 - Braga & Guimarães medieval towns, the cradle of Portugal
Once a Celtic stronghold that later fell to the Romans, then to Germanic Invaders, then to 8th century Moors, and finally to national crusaders Braga has seen its fair share of conquerors. Yet this lovely city still seems to find a heartbeat of its own. Rich with parks, pilgrimage sites (Basilica of Bom Jesus) it is a town that celebrates its history. If you can, try to attend in June during the Bracara Augusta Romana festival which transforms the city and its inhabitants back 2000 years to Roman days.
The city of Guimarães is historically associated with the foundation of Portugal as a free nation, often coining it the "cradle of the Portuguese nationality". This small medieval village that dates back to the 10th century is rich with magnanimous monuments, palaces, convents and pousadas. If you are in the northern regions of Portugal Guiamarães is a medieval treat not to be missed.
Overnight in Porto
Day 3 - The Douro River valley is a wine region classified by Unesco as a World Heritage Site. Surrounded by steep hills covered in terraced vineyards this unique region has been producing wine for over 2,000 years. With its breathtaking landscapes and fantastic wines it is a region not to be missed.
Overnight in Porto
Day 4 - Nazaré fishing village & Óbidos medieval town
On the drive South to Lisbon
On a cliff overlooking the town, stands a commemoration chapel built to honor a miraculous intervention in 1182 by the Virgin Mary in saving the life of the 12th-century Portuguese knight. The views from this lookout are fabulous! Today Nazare is a charming beach town that boasts world-record big waves.
Also Óbidos, the medieval city where time stands still. Opera, chocolate, romance, full of artisan shops and quaint restaurants. Enter the fortified walls of this well-preserved village and you feel as if you have walked back in time. Originally established by the Romans, then settled by the Moors, then freed under the first Christian conquest and later given as a honeymoon gift from a young king to his young bride, Obidos' walls echo the ages.
Inside this lovely city enables you to walk along the castle walls, visit the old churches and capelas, walk the ancient streets, peruse artisan shops, enjoy our local cherry liquor, ginja, served in petite chocolate cups, taste our local sweets and foods and relish in the air of "amor". If you are lucky you may catch a violinist serenading travelers or the opera festival during the Summer season. This colorful village is a must see for all of those with "amor" in their hearts!
Overnight in Lisbon
Day 5 - Lisbon, the city of 7 hills
Lisbon has been the capital of Portugal since 1255. From the Phoenicians, Greeks, Carthaginians, Celts, Romans, Moors, and varying medieval kingdoms both the city & it's architecture have a uniquely blended personality found only on the Iberian Peninsula. Both modern and ancient Lisbon exudes culture & interests in an open & easy manner.
Like Porto, your day starts with a soft walk in one of the main sightseeing areas. Inside the city we will visit monuments and neighborhoods, including squares, the XII century Cathedral and the church where St. Antony was born. We will stop for lunch near the riverfront. Later we will journey to Belém where the caravels once unloaded their goods from around the world. Here we will visit the XVI century Tower of Belém, the Discoverers Monument, XVI century Jerome's Monastery and the famous custard tart shop, "Pasteis de Belém".
If your gourmet pallet has now been awakened, continue the Lisbon vibe by attending a Fado performance - it's the musical soul of Portugal.
Dinner is at your discretion so as to allow a full range of gastronomical options (not included).
Restaurant arrangements will be arranged by your Lisbon travel guide who will take you there and back to your hotel.
Overnight in Lisbon
Day 6 - Sintra, a fairy tale
The magic of Sintra! This fairy tale mountain hosts a small hamlet so charming it will make you believe that fairies still exist. The special microclimate turns Mediterranean landscape into a lush hill of nature. Dotted with grand estates, palaces, picnic grounds, convents and public gardens there are so many sites to see here, a full day is barely enough.
Cascais, formerly a fishing village & resort home for European aristocracy, today is a charming combination of sugar-soft beaches, high-end marina, quaint restaurants & boutiques and a gorgeous esplanade with sweeping Atlantic views.
Some of the key sites are Pena Palace and Monserrate Palace. There's lots to see so we can mix & match as you desire. Included en route is: Cabo da Roca – most Western point in Europe – lunch along the coastal drive with amazing Atlantic views. Coined by Lord Byron as "... the most beautiful in the world" it is a place you simply must experience.
Overnight in Lisbon
Day 7 - Évora & Monsaraz medieval towns, Romans, Celts, pottery, cork & wine tasting
Experience a walk back in time as you enter the beautiful Alentejo region of Portugal. Of course in one of Portugal's top 3 wine regions you must attend at least one wine tasting!
Two medieval towns wrapped in Roman walls, surrounded by vineyards, olive and cork trees also rich in ancient history!
As we enter through the fortified walls of Évora you can see the many churches, cathedrals & architecture. Not to be missed is the Roman temple of Diana and the view of the ancient aqueduct.
In the medieval village of Monsaraz, you can enjoy wine tasting, handicraft shopping and sweeping views of the ancient Alentejo. The landscape unfolds among the gentle whitewashed village. After Romans, Visigoths and Moors, Monsaraz became Portuguese in 1232. This region was considered European capital of wine in 2015.
São Pedro do Corval, one of the biggest pottery centers in Portugal, you will find artisans working the clay and painting regional scenes relating to olive oil, wine, and cork production.
Overbight in Lisbon
We also feature a 12-day adventure which goes from Porto to the Algarve (Portugal's southern coast). Like all tours this too can be customize the way you want.
*If you are already in Portugal and need an immediate booking please text or call us at +351 912495005
Pick-up/drop-off in Porto or Lisbon
Private tour
Toll and Fuel costs
Free time for lunch and to visit sites
Meals & drinks
Entrance fees
Personal expenses (souvenirs, etc)
Lodging
Suggested pick up: 8 or 9 am / Suggested drop off: 5 or 6 pm / Location: your hotel
Walking required
Time and locations are adaptable to accommodate your schedule
This is a private tour for you and your travel companions only
Portugal transfers also available: please see our transfer tab or click here
Book today using our advance calendar below
For immediate booking, text or call at +351 912495005
Day trips from Lisbon
FOR PAYMENTS WE ACCEPT
CASH, CREDIT CARD OR PAYPAL:
Clients Testimonials
Feedback about our services
5 of 5 stars I had planned a 5 hours visit to Lisbon, my flight was late, Jorge was waiting for at the airport for more than 2 hours, unfortunately, my trip was rsduced to three hours only. Jorge knew exactly where to take me and what to show me according to my profile, a very knowledgable guide, friendly and interactive. Highly recomended.

5 of 5 stars This was the first time I've used a personal tour guide and I have to say Jorge made the experience delightful. He was professional, courteous, and very knowledgeable in choosing the best spots to visit in the time we had available. I highly recommend him.

5 of 5 stars I can not say enough! We toured all day yesterday with Jorge! He was phenomenal! My husband ended up having a meeting in the morning, so I went by myself and toured Lisbon with Jorge. Perfect! Way better than sitting around the hotel waiting for the meeting to end. After his meeting was finished we took off for Fatima for the rest of the afternoon. We learned a ton and Jorge made sure we saw all of the main points along the way. It was a great first full day in Portugal and relief to be taken care of after fighting with changed flights the 2 days before. Thank you so much for making this trip so memorable!

5 of 5 stars This was the perfect way to spend my last day in Portugal. A friend had recommended Jorge's tour and I was not disappointed. I told Jorge what I wanted to see, and he made some suggestions and did the rest. As we were driving he pointed out places of interest and explained the history of Portugal. He knew the 'secrets' of each place we visited- such as being able to walk on top of the wall around Obidos, and the stairway below the lighthouse at Nazare. I never felt rushed, and thoroughly enjoyed the day. I would give Tours by Jorge ten stars- but five is the maximum allowed!

5 of 5 stars I just spent two days touring with Jorge....to Fatima and to Sintra. Very knowledgable, very courteous, an excellent and careful driver. His love of his country is obvious and he went out of his way to show me as much of it as we could fit in within our two day window. Very easy to understand, his English was excellent. On parts of the tour I was left to explore on my own. I liked that, particularly in Fatima, although others might prefer a guide that accompanies them every step of the way. I would definitely book with Jorge again. Quiet, humble, attentive. A gentleman.

5 of 5 stars Tours by Jorge was the perfect way to see some of the main site for our family. Our driver was perfect and knew all the great places to go. She was knowledgeable about the areas history and was able to make it relatable for us and what we were seeing. I would totally recommend Jorge and his group to anyone who is planning a trip Portugal.

5 of 5 stars Jorge is extremely knowledgable about his beautiful country. He took us on a historical and cultural tour of Lisbon, including a night of Fado. Then down through the Alentejo and all along the sunny Algarve. Everywhere we went, he dropped us into amazing rural tourism locations. From there we could do our own exploring too. He guided us to amazing local restaurants, wineries, beaches, surf waves, and so much more. Having someone who speaks the language is incredibly helpful! I highly recommend Tours by Jorge for any type of trip you're seeking...

5 of 5 stars Jorge met us at the airport, and made our 5 days in Portugal so easy and relaxing. Jorge was professional, knowledgeable and knew so many greats facts and history about the area. We so enjoyed our trip to Sintra. He surprised us with a special private wine tour, suggested a fabulous place for lunch, and showed us all the sites of the region. A perfect combination to make this a trip of a lifetime!

5 of 5 stars We wanted to see Lisbon but knew it'd be too difficult to navigate on our own so we chose Tours by Jorge because it didn't need to be a whole group, he was very accommodating and flexible and we couldn't have asked for more, he is informative and ever threw in a special treat of cherry liquor. We wanted to feel the culture of Portugal and he gave it and ended it with an excellent lunch at Atasca in Cascai! We highly recommend Tours by Jorge!

5 of 5 stars All day trip to Lisbon castle, center, Jesus monument, and Fatima went very smoothly with Jorge. Car was spacious and clean, and he was very accommodating to all our needs, including the two children. Provided us a phone to call him whenever we needed him back to pick us up that day, and he was super timely. Thanks for a great tour! We loved it.

Tours by Jorge is absolutely amazing! 5 of 5 stars Jorge is very professional, kind, knowledgeable and made my experience the best. Jorge is very respectable and a true gentleman. During the drives, Jorge gave very interesting history lessons on the beautiful country of Portugal and the towns that we visited. He stopped at various historic sites and allotted enough time to walk around, sightsee, take pictures and enjoy the moment. I fell in love with Lisbon and I know that Tours by Jorge made this happen. Jorge took us to some of the hidden gems of this beautiful country. I am forever grateful and will definitely be back to visit! I highly recommend Tours by Jorge to anyone visiting Portugal!

Tours by Jorge catered perfectly to our family tours. Jorge took us on several day trips including Sintra, Lisbon, wine tasting and southern coastal adventures. My husband and I enjoyed the depth of history instilled during the tours and our younger daughter enjoyed the balanced fun that was sprinkled though out. Everyone's needs were addressed and taken care of. Whether you design your own tour or leave it up to Tours by Jorge rest assured you will come away from your day feeling well taken care and richer for the experience. Jorge is professional, personable and easy to work with. Do yourself a favor and leave the logistics to Tours by Jorge, sit back and enjoy Portugal!

5 of 5 stars Tours by Jorge We have travel quite extensively through Europe and have many experiences with private tours and bus tours. So we are writing this review with the opportunity to express our gratitude to Jorge for the most complete tour we have ever taken. We were so impressed with his knowledge of his beloved Lisbon. Our only regard is we did not plan more time in Lisbon and trips with Jorge. Also we used Jorge for our transportation to the airport for a 3.30 AM pick up for our 6.00 am flight Based on our experience with Jorge we definitely are concerning a return to LISBON ONLY. Also with our experience with the detail of his tours we have advised our travel agent to advise any of their other customers that our planning to visit Lisbon to use his services for tours and transportation to and from the airports and cruise lines. With closing we cannot say enough of the day we spent with JORGE Donna & John

5 of 5 stars To whom ever reads this. I have lived in and visited many countries and I don't like wasting time and money when I go to new locations. Bus tours are good in some cases but there is nothing like this personalised tour offered here. Not only is Jorge a good and safe driver he is well informed about the sites and locations around Portugal. My wife and I decided to take a trip with Jorge and never experienced such anticpated requirements and professionalism. The car is luxurious and well kept and he ensures safety at any location you visit. Including where and what to eat in remote locations. We took his Fatima tour and diverted to a site which was not originally on track and where busses do not go. This was great! Not having to navigate sites based on # of people on a bus or schedules was also a very attractive component of this service. I would not hesitate to do this type of tour and with Jorge over the bus tour. The cost overall when you consider convenience and time is actually better than the bus tours offered. Do not think twice. Well done Jorge! Keep up the good work. You are doing your country proud.